A lot of us are still struggling with the mundane lifestyle of work from home whereas a lot of us can't afford to rent the entire office for our own work. And it's not only for individuals but also for the all companies & organisations. At such time co-working spaces are the perfect solution. They not only provide personal cabins but cabins for the entire team along with facilities of conference rooms, WIFI, printers and refreshments.
There are ample co-working spaces on Noida which would suit different budgets and team sizes. We have searched all the major co-working spaces in Noida and curated a list for you of the best 10 co-working spaces in Noida.
1. We work
The most popular one which got the entire co-working office space concept into being. We work in Noida is situated in sector 16. The best part of this co-working space is that it is open all days 24 hours a week. The Place offers Office Suite for large Team, space for CEO's and CXO's and working space for Individuals.
2. WizWorks Film City
WizWorks is a very popular, trendy co-working space situated in Noida Film city. It offers great view of the city along with all the necessary amenities that comes with. It will provide you dedicated work stations along with a lot of other benefits such as Gaming room & creche as well. One more office of Wizworks is situated in Sector-126, Noida as well. Wiz works are basically two companies which have come together to form a great place to work.
3. 91spring board
This amazing co-working space is just next to fortis office and it offers affordable spaces. It is open all 24 hours in a day, all days in a month and offers. They have three offices in Noida- one in sector 1, another one in sector-2 and the last one in sector 63.
4. Supremework sector 16A
Supremework is also situated in Filmcity, Noida. It offers spaces to freelancers, entrepreneurs and startups. It offers very beautiful and funky looking spaces. Supremework is very affordable and is centrally located in Noida. It is best known for its funky looking Interiors and affordable rates.
5. Vatika Business Centre Sector 62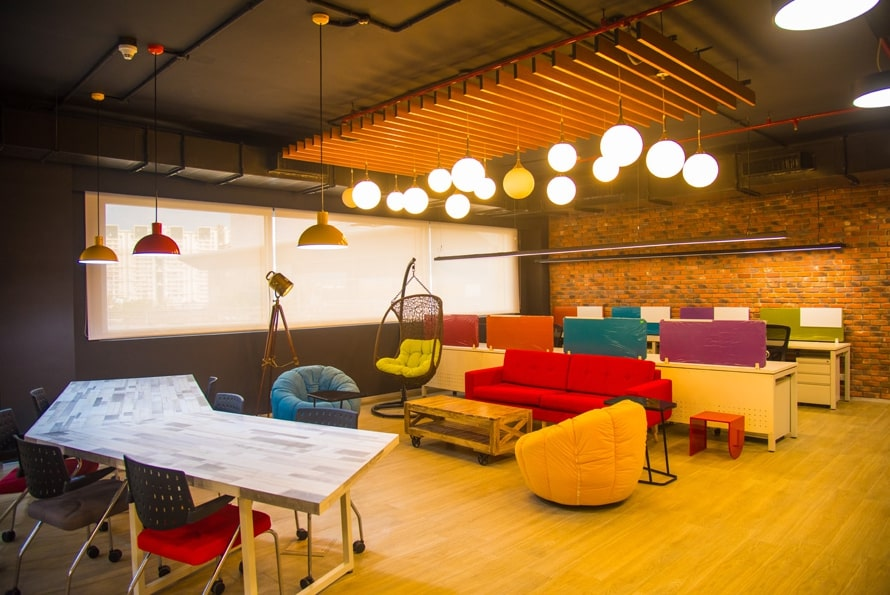 Vatika Business Centre is situated in Corenthum Towers, sector-62, Noida. This place is one of the premium co-working spaces in Noida which offers flexible co-working plans even by the hour. One can also have networking events in their co working space.
6. Awfis coworking Space in Sector 62
A great co working space for Freelancers, bloggers and Entrepreneurs. This place has great motivating interiors along with providing spaces at a very reasonable price. This is situated in Corenthum Tower which is one of the Business Hub of Noida. This co-working space is highly affordable. It is recommendable to all those who are looking for easy on pocket co-working spaces.
7. Nukleus Sector 142
It is a perfect place for co-working for Freelancers and small Businesses. It offers all kind of working desks such as Hot Desk, Dedicated Desk & Virtual office as well. It's a great option for those who are situated on the expressway and looking for something nearby itself.
8. Awfis Riverside Tower sector 125
This is situated in sector-125 and offers great ambience & work space. It is very affordable and has great interior. It has beautiful common place and a great café to seat and work as well. This place is closed on weekend & is functional only during the weekdays from Mon-Sat. This place is highly affordable as compared to the kind of infrastructure & facilities that it provides.
9. AIC Bimtech Greater Noida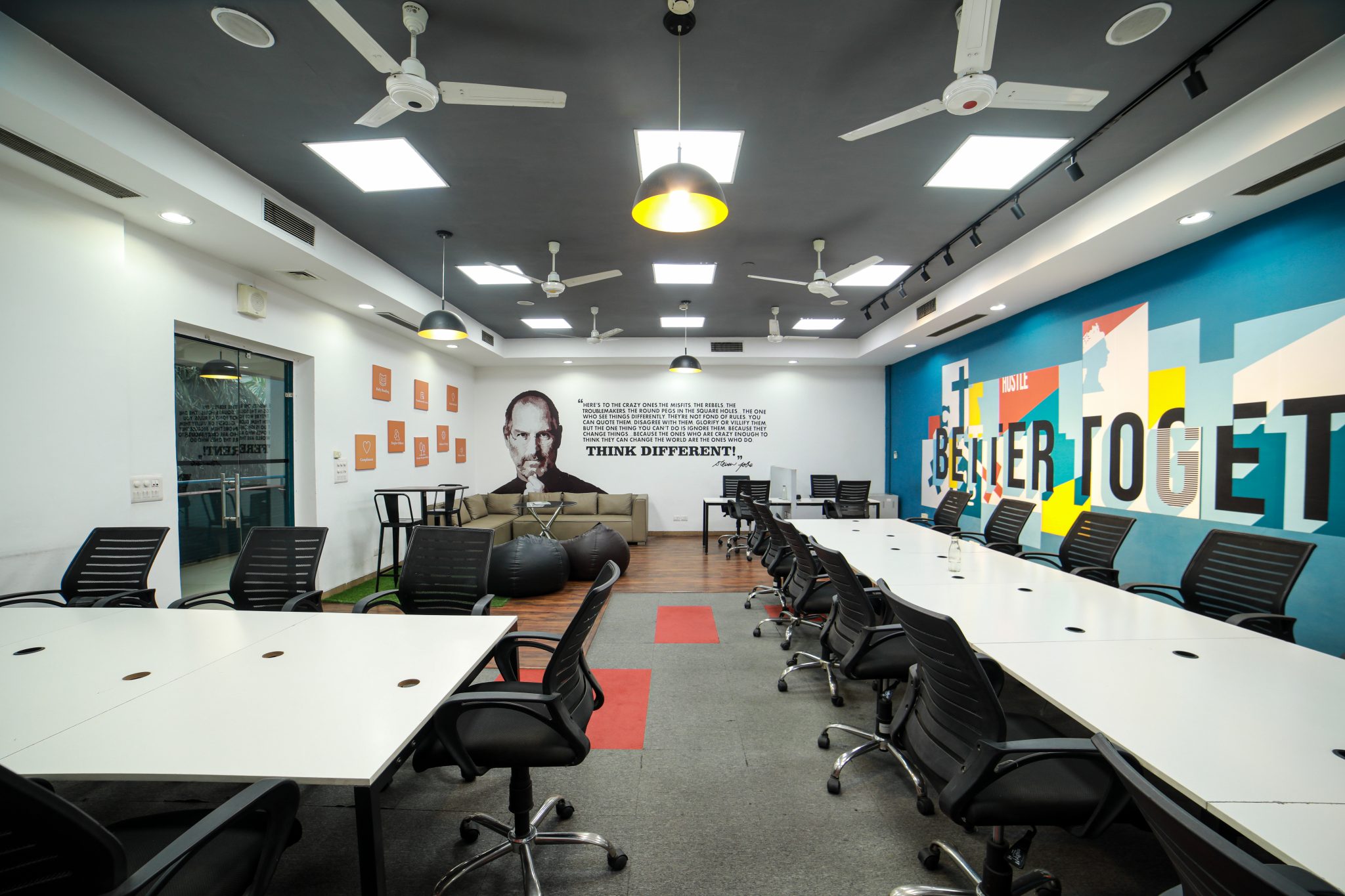 When it comes to Noida, how can one forget Greater Noida and the co-working spaces that it provides. One of the finest working spaces in Greater Noida which provides all kinds of amenities along with the modern infrastructure. It offers Hot Desks and Dedicated Desks as well. It's a great place to work for the people who are looking for something near by which is affordable as well.
10. Amigo Co-working space Sector 8
Amigo Co working space is like a Gem in Noida which is unexplored but offers great amenities and discount to start working with. It has a very funky environment- great for the youth. This co working space provides day passes as well. It is closed on Sunday and rest its open all 6 days a week. Complementary stationery is also provided here.
This entire list has been curated for the people looking to work at co-working spaces at ease. We hope that this article would be of great help to all of you.