Noida, offers a myriad of exciting options for spending a memorable day with your beloved. Whether you're looking for romantic escapades, fun-filled adventures, or simply cozy moments together, Noida has it all. So, grab your partner's hand and get ready for an unforgettable day as we explore some cool ideas to ignite the romance and create lasting memories in the heart of Noida.
Picnic by the Botanical Gardens:
Escape the hustle and bustle of the city and venture into the serene oasis of the Botanical Gardens. Pack a delightful picnic basket with your favorite treats, a cozy blanket, and a bottle of bubbly. Find a tranquil spot amidst the lush greenery, and indulge in a leisurely afternoon of good food, laughter, and heartfelt conversations with your bae.
Adventure at Worlds of Wonder:
Embark on a thrilling adventure at Worlds of Wonder, Noida's beloved amusement park. Hold hands as you take exciting rides together, scream your hearts out, and create unforgettable memories. From heart-pounding roller coasters to water slides that make you feel alive, this adrenaline-fueled experience is sure to bring you closer.
Romantic Stroll at Okhla Bird Sanctuary:
For nature lovers, a romantic stroll through the Okhla Bird Sanctuary is a dreamy way to spend the day. Hand in hand, explore the sanctuary's serene trails, spot colorful birds, and immerse yourselves in the tranquility of nature. Don't forget to capture those special moments against the backdrop of breathtaking landscapes.
The hidden hour- Escape room games
To experience thrill, suspense and entertainment you and your S.O can head to The hidden hour which is an escape room company in Noida that offers thrilling Live Escape Games. They could be inducing a scream or two with their variety of rooms like bomb diffusal, halloween theme, Kala pani among many more.
Culinary Exploration at DLF Mall of India: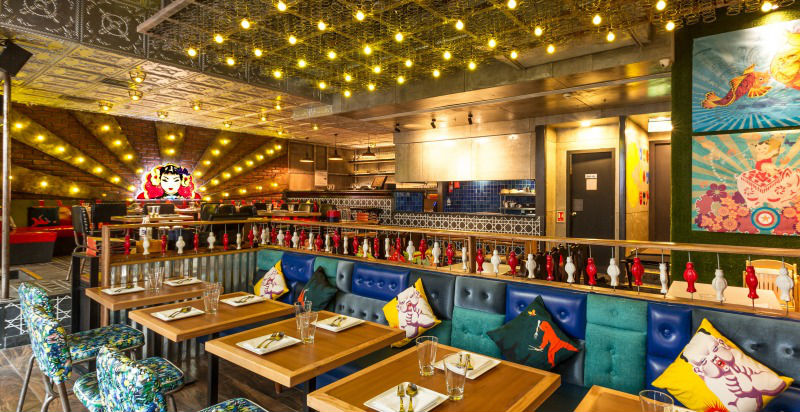 For foodies and those seeking a culinary adventure, a day spent at DLF Mall of India is a feast for the senses. Explore the mall's vast array of restaurants and indulge in a gastronomic journey together. From street food delights to fine dining experiences, let your taste buds dance to the flavors of Noida and beyond.
Conclusion:
Noida offers a treasure trove of experiences to share with your bae, ensuring a day filled with love, laughter, and lasting memories. Whether you choose a romantic picnic, an adrenaline-pumping adventure, a serene nature walk, an artistic rendezvous, or a culinary exploration, Noida has something for every couple. Embrace the vibrant spirit of the city, hold hands, and create your own love story amidst the bustling energy and enchanting corners of Noida. Cherish every moment, laugh freely, and let the magic of the city and your love for each other make this day truly extraordinary.