Indian cuisine has garnered global recognition and appreciation, and behind its rising popularity are the visionary chefs who have taken Indian flavors to new heights. From mastering traditional recipes to reimagining culinary boundaries, these talented individuals have showcased their skills and creativity on the international stage. Join us as we celebrate some of the famous Indian chefs around the world, highlighting their remarkable work and the regions that have shaped their culinary journeys.
Gaggan Anand – Kolkata, India:
Hailing from Kolkata, Gaggan Anand has made a significant impact on the culinary world. His eponymous restaurant, Gaggan, located in Bangkok, Thailand, has earned multiple Michelin stars and topped the list of Asia's 50 Best Restaurants. Anand's avant-garde approach to Indian cuisine has gained him global acclaim, with his progressive interpretations and molecular gastronomy techniques captivating diners worldwide.
Vikas Khanna – Amritsar, India:
Born in Amritsar, the culinary capital of Punjab, Vikas Khanna has become a household name in the culinary industry. A successful chef, restaurateur, and cookbook author, Khanna has made his mark internationally. He has appeared on popular television shows like "Master Chef India" and "Top Chef," showcasing his expertise and passion for Indian cuisine. Through his restaurants in New York City and his philanthropic efforts, Khanna continues to promote Indian flavors and culture.
Vineet Bhatia – Mumbai, India:
Originally from Mumbai, Vineet Bhatia has been instrumental in elevating Indian cuisine to new heights in the global culinary scene. His London-based restaurant, 'Rasoi' became the first Indian restaurant outside of India to receive a Michelin star. Bhatia's innovative approach to traditional Indian dishes, using modern techniques and creative presentations, has earned him numerous accolades and cemented his reputation as a culinary trailblazer.
Manish Mehrotra – New Delhi, India: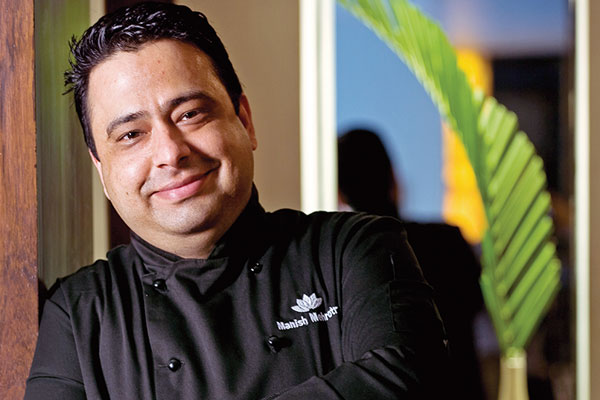 Manish Mehrotra, a proud native of New Delhi, has played a pivotal role in redefining modern Indian cuisine. As the executive chef of Indian Accent, located in New Delhi and New York City, Mehrotra has garnered international acclaim for his inventive and refined approach to Indian flavors. His innovative fusion dishes, which blend regional Indian ingredients with global influences, have earned Indian Accent a place on the list of the world's best restaurants.
Atul Kochhar – Jamshedpur, India:
Hailing from Jamshedpur, Atul Kochhar is renowned for his exceptional culinary skills and his role in popularizing Indian cuisine in the United Kingdom. Kochhar became the first Indian chef to receive a Michelin star for his work at Tamarind, a fine-dining Indian restaurant in London. He has since opened several successful restaurants, including Benares, showcasing his mastery of spices and flavors that highlight the diversity of Indian regional cuisine.
These renowned Indian chefs have not only put Indian cuisine on the global culinary map but also served as ambassadors of Indian flavors and traditions. From the innovative creations of Gaggan Anand to the refined presentations of Manish Mehrotra, these chefs have celebrated the diverse regional influences and vibrant spices that define Indian cuisine. Through their culinary expertise, they continue to captivate the world, sharing the rich heritage and flavors of India with audiences far and wide.