For our undying love for Pizza, we have listed below our favourite options to satiate your pizza pangs in the city. So get up and have your own cheese feast at these places.
October Dining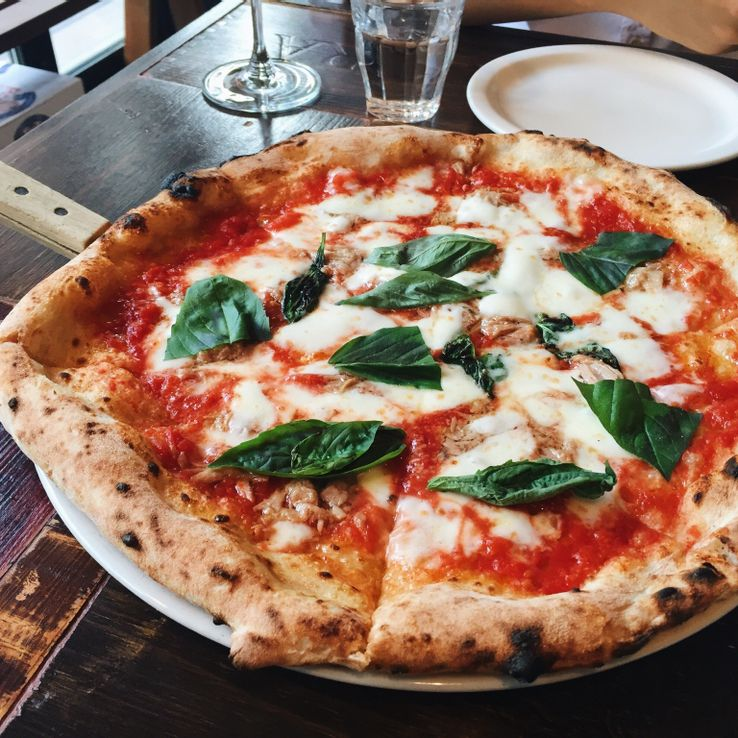 Generous toppings, sizzling sauces and a base to crave for, October Dining has the best pizzas to feast on. A culinary treat with overloaded cheese, the delectable deights will make your heart full of flavours that you will remember for a long time.
Where | 106 -107, first floor, Eldeco Aamantran, Sector 119, Noida
Meal for Two | 12pm – 11pm
Oven Story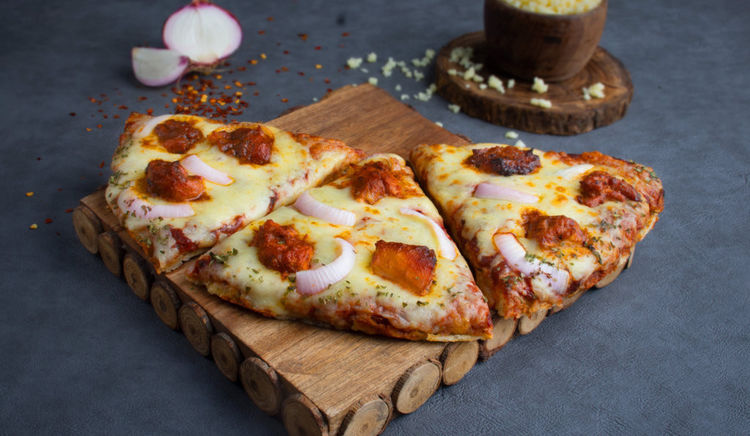 It's a rage, and believe us when we say this, there is nothing better than the first bite of a pizza fresh out of the oven from Oven Story. With a perfect crust, (just so perfect that it had us thinking) oodes of cheese, and toppings of your choice, Oven Story caters to the best pizzas that everybody would love. Try the Veg Overload Pizza and Double Chicken Feast Pizza whenever you are here, or order one! Bonus? They often run a BOGO on their official website!
Where | Oven Story – Sector 41
Meal For Two | Rs 500
Tossin Pizza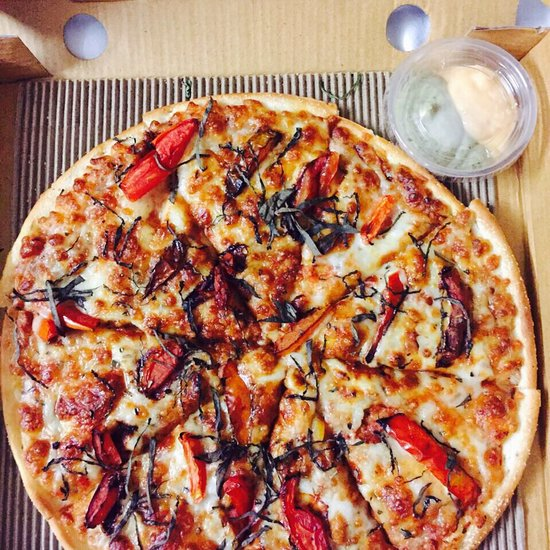 Delicate and authentic, pizza from Tossin are too delectable to try. Offering a variety of bases and toppings to choose from, these customisable thin rust beauties are here to win your heart a million times. We recommend their Classic Margherita, Barbeque Chicken and Signature Peri Peri Chicken.
Where | Tossin Pizza – B-1A/21, First Floor, Sector 50
Meal For Two | Rs 500
Amigos
The perfect place for your month end food cravings, Amigos caters to the scrumptious cheese bursting pizzas at such reasonable rates that you would be asking for more and more. Their yummylicious pizzas like Paneer Makhni, Veggie Delight, Chicken BBQ will serve all your hunger pangs.
Where | Amigos – Village Choura, Chaura Raghunathpur, Sector 22
Meal For Two | Rs 200
Nomad Pizza
Can not just go ahead with the list without mentioning Nomad Pizza. A myriad of specialities from countries like Georgia, Spain, Italy, New York and more, they have an extensive menu with highlights like Chow down Smoked Chicken Pizza, Pesto Potato Naples Pizza, Veggie Inside Out Pizza and so much more.
Where | Nomad Pizza – B32, Gautam Buddha Nagar, Sector 4
Meal For Two | Rs 800
Leo's
Home to all the pizza connoisseurs, Leo's needs no introduction. The modern and canteen-like decor with the best Margherita Cheese Pizza, Classic Pepperoni Pizza, Pancetta Pizza, you will love everything on their menu.
Location: 28, Basant Lok, Vasant Vihar, New Delhi, Delhi 110057
Meal for Two: Rs. 1400 for Two
Soho Kitchen & Co.
An absolute stunner to hangout with friends and family, their budget-friendly options and thin-crust pizzas will amaze you. Cooked on an authentic brick oven, it has the perfect smoky taste in it.
Where: Godawri Complex Shop No 7 Sector 37 Uttar Pradesh 201301 Godavari
complex, sector 37, Noida 201301 India
Meal for Two: Rs. 600 for Two
Burash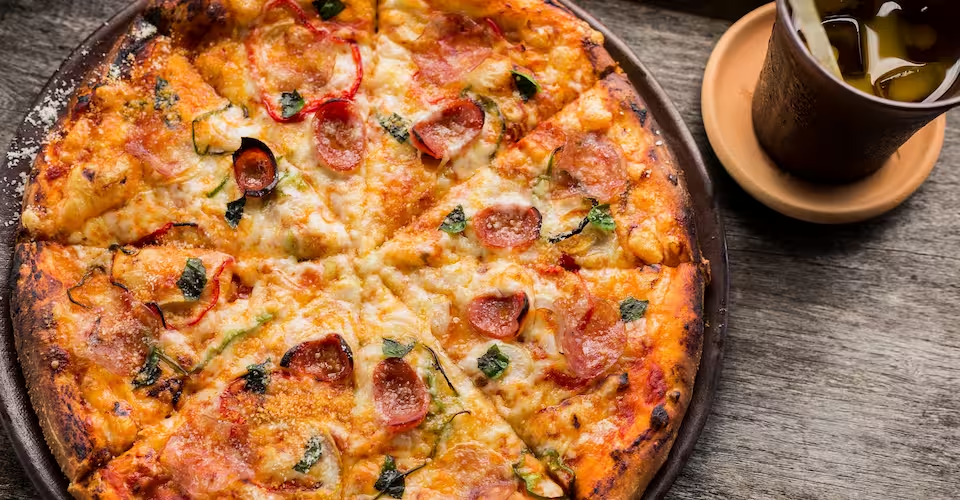 Amazing taste settled in an exquisite ambiance, Burash is a perfect place to indulge in the cheesy pizzas. Each pizza on this menu is meticulously curated reflecting nutrition, seasonality, and ingredients. Allow flavors and fragrance to develop to charm your taste buds.
Where | Lane Number 1, Rohillapur, Block A, Sector 132, Noida
Meal for Two | Rs. 1500 for two people (approx.)
Ndori Strabe
A very beautiful cafe with the accurate Instagram vibes, enjoy the heavenly taste of pizzas at Ndori Strabe and have the experience of dining on a European street. Baked with love, they serve flavours topped on the yummienst crust filled with delicious cheese.
Where | HA-102, Hazipur Market, Hajipur, Noida
Meal for Two | Rs. 1700 for two people (approx.)
Habidade
The cute little cafe will surprise you with the myriad of flavours it offers topped over the delicious bases of some flavoursome pizzas. A peaceful location in the busy sector 104 market. Habidade provides excellent pizzas, coffee, food, ambiance, and service.
Where | Ground Floor, Yaduvanshi Tower, Hajipur, Noida
Meal for Two | Rs. 700 for two people (approx.)