Hi Everyone!
We are going to tell you about the most famous Diwali Melas taking place around Delhi-NCR this year which are perfect places to visit around Diwali to buy gifts and other decorative Items. We all have grown up waiting for the Diwali Melas every year. Weather around Diwali and the beauty that this festival transpires makes it a perfect time and experience to remember forever.
So, let us us tell you about various Melas taking place in and around our city.
1. Blind School Diwali Mela
Blind School Diwali Mela is a very old and popular Mela that happens in The Blind Relief Association, Delhi Lal Bahadur Shastri Marg, Near Hotel Oberoi. The Mela starts from 10 am in the morning. This mela hosts NGO who promote the products made by disable persons and artisans from around India. Blind School Diwali Mela will offer you a variety of beautiful handicrafts, speciality of the states, handicrafts made by the differently abled. Main attraction of the Diwali Mela are the Candles and the Diyas of Blind Relief Association, main reason why Blind School Diwali Mela came into existence so many years ago.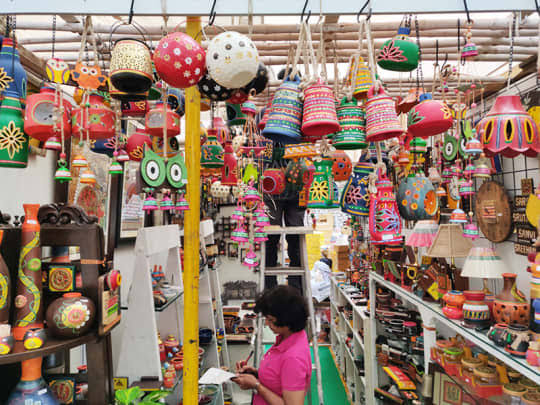 2. Dilli Haat, INA
Dilli Haat has always been there but it gets a different vibe to it during Diwali. The place is lit and beautiful especially in the evenings. A lot of handicraft and clothes vendors put in their stalls during this time of the year. The place is worth going to at least once during the Diwali time. The food, light and Music sums it all. It's a great experience to be just sitting in Dilli Haat during this time of the year, enjoying the local food and shopping from local artisans.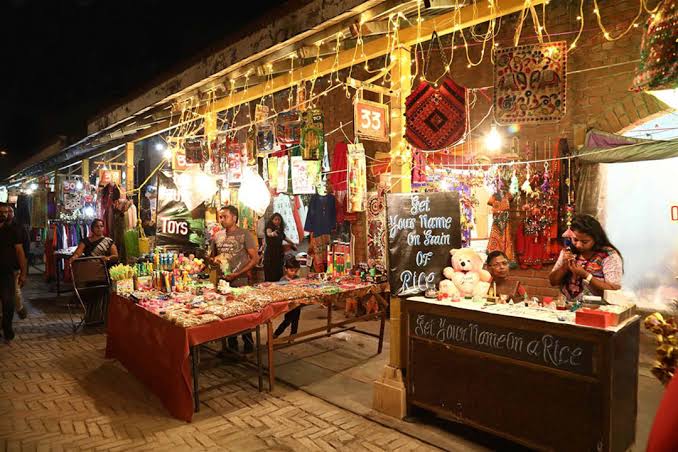 3. Select CityWalk – Diwali Bazaar
We all are very well aware about Select City Walk's Diwali mela where different Clothes & Jewelry Designers come together under one roof and showcase their beautiful products. Not only that, this market has a lot of variety when it comes to Diwali gifts and Diwali Essentials. One can always find various kinds of Diyas and Candles in this market, beautiful and artistic scented candles along with all other essentials such as Rangoli colors, small decorative Items and Pooja Items as well. It's a beautiful market which offers a lot of good options that are great for Diwali shopping and Diwali Gifting.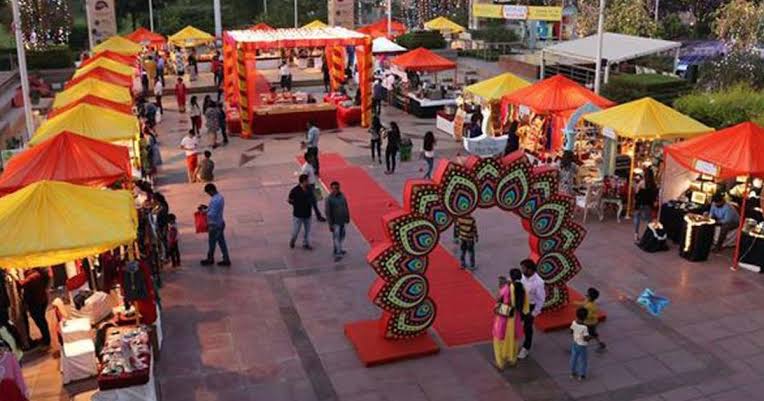 4. Noida Haat Diwali Mela
When it comes to Diwali and the great places to visit during such time, how can we forget Noida and the beautiful Local experience that this mela entails. A lot of you might be already aware about Noida Haat and if not, you should definitely go and check it out. Noida Haat is a place which is known for its craftsmen and the fact that they have come from all over India. Not only that, Noida Haat Diwali Mela is very popular and a lot of people come to visit it during Diwali from neighbouring cities as well. Its very popular because of the stalls that are there in the market along with the kind of handicrafts that are provided here. Not only that, this place is very well known for its food- all kind of food stalls that are present in this market during this time of the year. A lot of good wooden furniture is also available here along with all important Diwali Festival Essentials. A lot of competitions also take place during Diwali time such as singing & dance competition for the kids. It's located in Noida sector 32.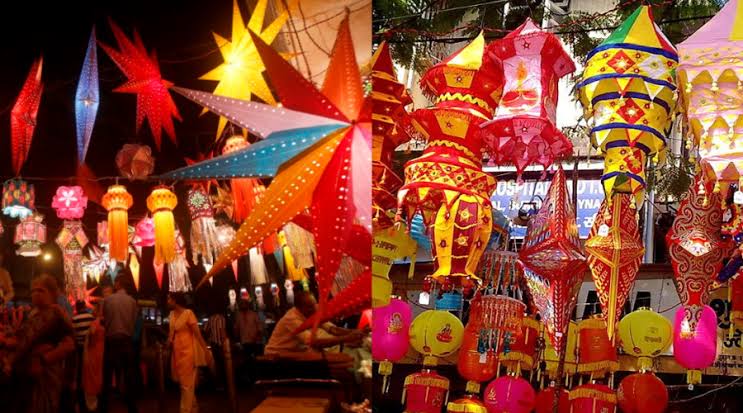 5. Preet Vihar Diwali Mela
Preet Vihar Mela is very popular, especially amongst the local residents of East Delhi. It's a great place which offers all the important Diwali items along with a lot of options for the gifts as well. It houses a lot of local vendors for all the Diwali Decorative Items as well as some handicraft work. This Mela has been very popular since decades amongst the localities of East Delhi. It also has a lot of north Indian mouth mothering snacks such a chaat, chole-bhature and a lot of other local food Items. It is a very artistic mela which has a great vibe and beauty associated with it.