Remember after playing all day when we used to come home and put on our favourite cartoon show? With the onset of OTT streaming platforms we can now watch these shows and reminisce. These shows can also be helpful for children to learn about science math and moral values. Also they are super fun for kids and
Mickey House Club House
Mickey Mouse, the name instantly revokes our childhood memories. The pre-school interactive TV show by Disney is an adventurous and interesting story of six friends – Mickey, Minnie, Donald, Daisy, Goofy, and Pluto who are up to a new adventure every passing day. The TV show for kids is equipped with fun and interactive ways to teach count, spell, sing, and think.
You can watch the funny banter of six friends on Disney Junior and Youtube.
Sesame street
Sesame Street is one of the popular TV shows for kids. The scale of its popularity can be known by the fact the show is currently running in its 49th season. It is one of the longest aired kids shows and that makes it a part of our list of best TV shows for kids. The show educates children through stories. Kids enjoy the fun and interesting stories with a song by Elmo and the Cookie master who eats all the cookies.
Where to watch – HBO, Youtube
POCOYO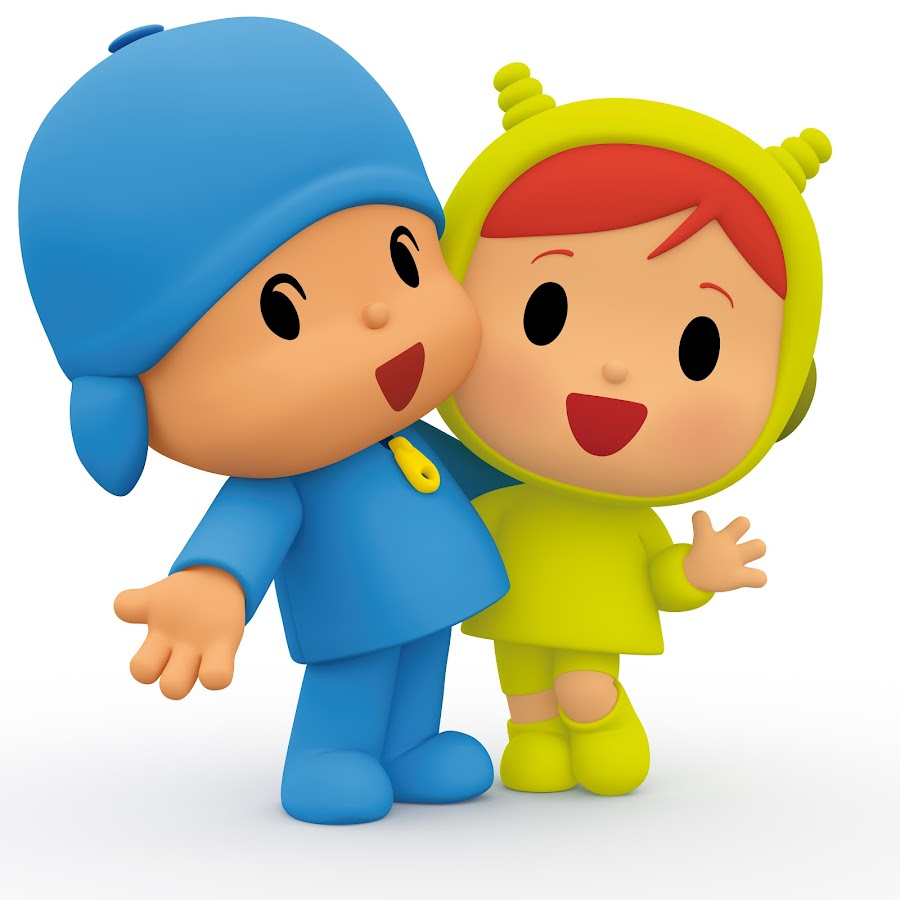 he interesting tale of a curious toddler POCOYO can seek your kid's attention. The tiny little baby is eager to discover things on his own and that is why he, along with his friends go on a new adventure every day. They learn about the things around them and understand the vast world. With each discovery of Pocoyo and his friends, your kid watching the TV show will also get to know about certain things that are not known to him yet.
Where to watch? – Netflix, Youtube
Pingu
Kids and TV can be a great combination to keep them engaged in fun stories that teach them values with laughter. One such TV show for kids revolves around a baby penguin whose name is Pingu. Pigu resides in an igloo with his mother, father, and sister. Pingu is a very naughty and mischievous penguin wh always lands his family in trouble. But the highlight of the show is the lesson learned bu the end of an episode. This is a very nice show for kids and parents.
Where to watch? – Youtube
Bob The Builder
How can we forget the Bob the Builder? We even remember the theme song of the show. The interesting show for kids is designed around Bob who is a builder and his construction machines which can talk. The cute machines are addressed by names –
Scoop the digger, Muck the digger dumper, Dizzy the cement mixer, Lofty the crane, and Roley the steamroller, along with Bob's business partner Wendy and Pilchard the cat who are all based at Bob's Builder's Yard. They all help the villagers in constructing their houses.
Where to watch? – Youtube
Thomas and Friends
Children love to play with toys. They talk with them, give them names, and have a story for each evening. Thomas and friends is one such show that captivated the playful minds of the kids. The show is a fun-filled series about the adventure of train engine Thomas and his other friends. It shows the world where engines can speak and communicate their feelings to the viewers. An amazing show for kids, this is a must-watch.
Where to watch? – Youtube, Amazon Instant Video
Dora the Explorer
A very popular and amazing adventure of a little girl – DORA, the show is instantly liked by kids as Dora keeps son surprising them with her bag full of wonders. The show gained immense popularity amongst kids back when it aired on TV for the first time. Dora. who loves to go on an adventure is always accompanied by her group of friends – Boots, the monkey in red boots, Diego, Dora's cousin and a talking backpack which has everything that Dora needs. It is one of those interactive shows for kids where they are engaged while learning new things. Dora keeps asking questions to the viewers and kids find it interesting to give answers.
Where to watch? – Youtube, Nick Jr.
OSWALD
The show is about a big blue octopus who wears a hat and his dog Weenie. Oswald lives in a cold city and has a cozy apartment with all his needs. The show portrays Oswald as a very sensible and intelligent octopus who always follow safety rules. The show is interactive, fun, with amazing graphics and kids would love to watch Oswald the Octopus. Kids can learn the safety rules through this TV show from their early years of growing up.
Where to watch? – Voot, Youtube
CURIOUS GEORGE
The show is about a monkey whose name is George and his mentor and friend who wears a yellow hat. The theme of the show follows George landing himself in trouble while his friend rescuing him. The show also teaches kids to learn some science. This one of the shows for kids that make them learn the process behind certain tings such as kite flying and working of a hand pump. A very educational and fun TV show, this is a great choice for parents for their kids.
Where to watch? – Youtube
Word Party
Another great choice for TV shows for kids is the word party. The show can be really helpful for parents if their kid is learning to talk and spell. The fun show is about four baby animals named Bailey, Franny, Lulu, and Lip and features a Clickety Clock. The clock directs them to eat, sleep, and play with catchy songs. The TV show is fun and educational for kids as it teaches various words, animal noises, and a lot more.
Where to watch? – Netflix