After a month of fasting during Ramadan, Eid marks the end of the holy month and is traditionally celebrated with family, friends, and delicious food. Whether you're looking for a traditional feast or a contemporary twist on classic dishes, there are plenty of great spots around Delhi NCR to celebrate Eid in style and we have compiled a list of a few places that are quite popular for their lip-smacking dishes.
Karim's, Jama Masjid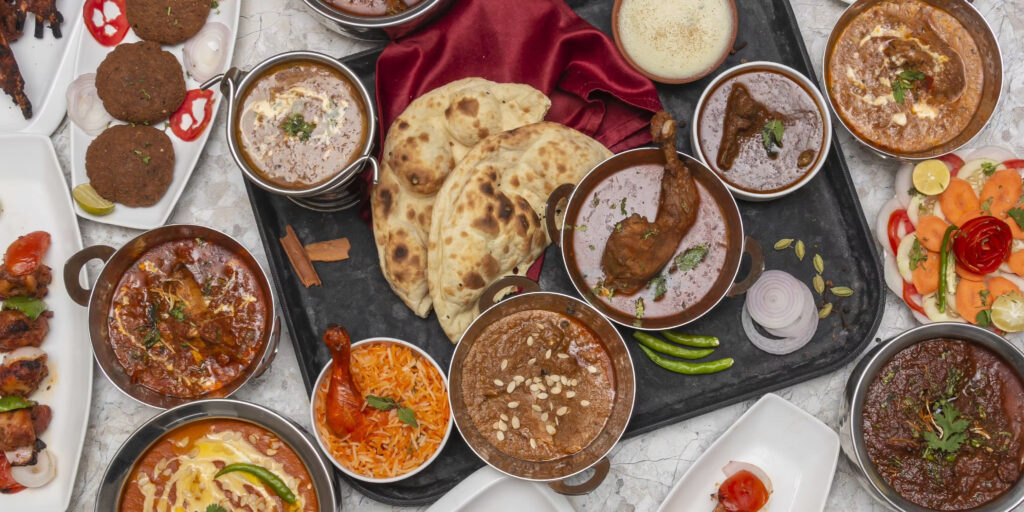 Karim's is a legendary restaurant that has been serving authentic Mughlai cuisine since 1913. Located near Jama Masjid, Karim's is famous for its kebabs, biryanis, and niharis. During Ramadan, the restaurant is decorated with lights and is packed with people enjoying their iftar meal.
Location: Gali Kababian, Jama Masjid, Old Delhi
Price for Two: INR 800
Al Jawahar, Jama Masjid
Another gem located in the heart of Old Delhi, Al Jawahar is famous for its butter chicken, biryani, and kebabs. The restaurant is always buzzing with people during Ramadan, and the food is sure to leave you wanting more.
Location: Shop no. 8, Jama Masjid, opposite Gate Number 1, Bazar Matia Mahal, Kalan Mehal, Ansari Nagar East, New Delhi
Price for Two: INR 1100
Gali Paranthe Wali, Chandni Chowk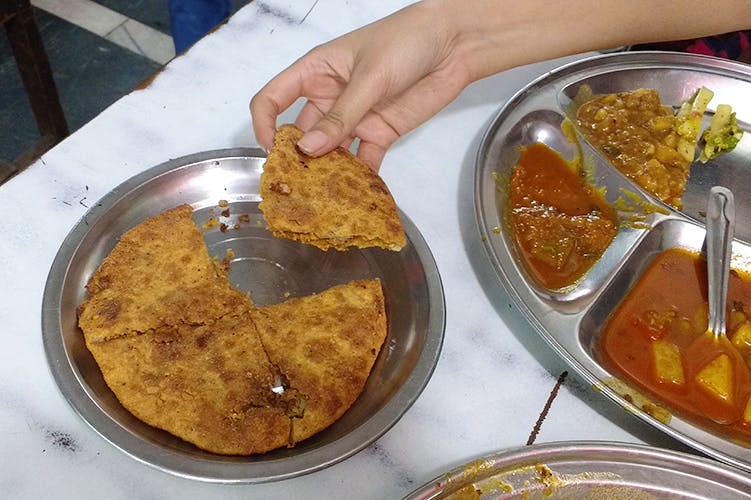 Located in the heart of Chandni Chowk, Gali Paranthe Wali is famous for its paranthas. During Ramadan, the gali is transformed into a food lover's paradise with food stalls selling everything from kebabs to sweets.
Location: Chandni Chowk
Biryani By Kilo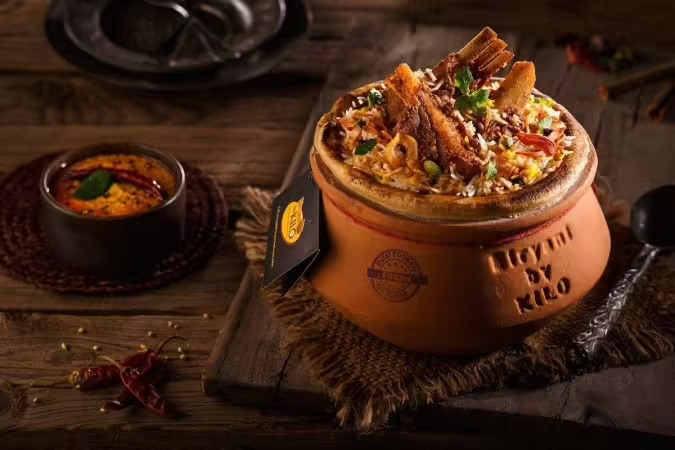 If you're in Noida and looking for some delicious iftar food, Biryani By Kilo is the place to go. The restaurant serves a variety of biryanis, kebabs, and curries that are sure to leave you satisfied.
Location: Sector 41 & 135, Noida
Price for Two: INR 800
AI Nawaz
Another gem of Delhi, AI Nawaz is the perfect place to enjoy some mouth-watering iftar food. The restaurant serves traditional Persian cuisine and is famous for its Mutton Nihari and biryanis.
From the narrow lanes of Old Delhi to the bustling streets of Noida, Delhi NCR has a lot to offer when it comes to iftar food. These seven places are some of the best in the city and are sure to leave you feeling satisfied and happy.
Location: Metro Station A, 50, Abul Fazal Enclave Rd, near Okhla Vihar, Jamia Nagar, Okhla, New Delhi
Price for Two: INR 1100