New Okhla Industrial Development Area popularly known as NOIDA which is its abbreviation, is adjacent to South Delhi & has a great connectivity to Faridabad and Ghaziabad. Noida came into existence on 17 th April 1976. Noida is known for its lush green landscape & its modern culture. Noida is also classified as a Special Economic Zone (SEZ). Contrary to people's belief Noida is a very happening place having a lot of party places, shopping arcades, shopping streets. Noida has an amazing street food culture where you can find Momos & Rolls at every corner in the evening. There are many great options in Noida but we are going to share the Best options here.
1. Brahmaputra Market
Brahmaputra Market generally referred to as BP market by natives of Noida, has mouth watering street food spread. You name it and it has it, from steamed & fried momos to rolls to chaat and so much more. But the most famous dish of BP market is Galouti Kebab. It is sold in both veg and non veg variety with Ulta tawa paratha. This market is a paradise for non-veg lovers as it has many kiosks of seekh kababs, non-veg curries, Biryanis and so much more. The market has famous Evergreen restaurant as well which serves strictly vegetarian food. BP market is more lit in the evening. Most of the food stall vendors open their stalls around 4pm in the evening. If you are planning to visit Noida sometime soon, try not to miss
visiting this amazing street food market.
2. Worlds of Wonder (WOW)
WOW is basically a water and an amusement park in Great India Place (GIP) Mall, Sector 38 A Noida. It is one of the largest adventure parks in Northern India having several adventure rides and the main attraction here is the Water Park. It is an amazing adventure spot where you can visit with the entire family as it has special zones for kids & senior citizens. It's a great place to spend to some quality time with family.
3. SKI India
SKI India is in Mall of India, sector 18, which is also known as Snow World. It is a great replica of snow world in Europe and offers various snow sports activities. This place has an Igloo as well which is one of the main attractions of this place. The experience is similar to visiting snow covered Himalayas or the peaks of Kashmir during the snow time. The Gear is provided by Snow World itself. It is a great place to go to with kids.
4. Bowling Alleys
There was a time when Blu O was the only bowling alley in Delhi-NCR & everyone used to wait for weekends to travel to Delhi to have a fun bowling time but Noida has moved way past that now. There are various Bowling alleys in the city which guarantees a great time. The Best part about Bowling alleys is that you don't have to worry about the weather outside. One can plan a visit to Blowing Alley any day. One of the oldest and the most popular bowling alley destination in Noida is EOD- Every other Day. It's a 16-lane bowling alley which is situated in Great India Place Complex, sector 38A. One of the second most popular Bowling alley is SMAASH which is situated in DLF Mall of India along with which there is a café as well which will take care of your munching cravings. There is Legends Downtown Bowl as well which is present in The Gaming Vegas Zone of the Logix City Centre Mall situated in sector 32, Noida.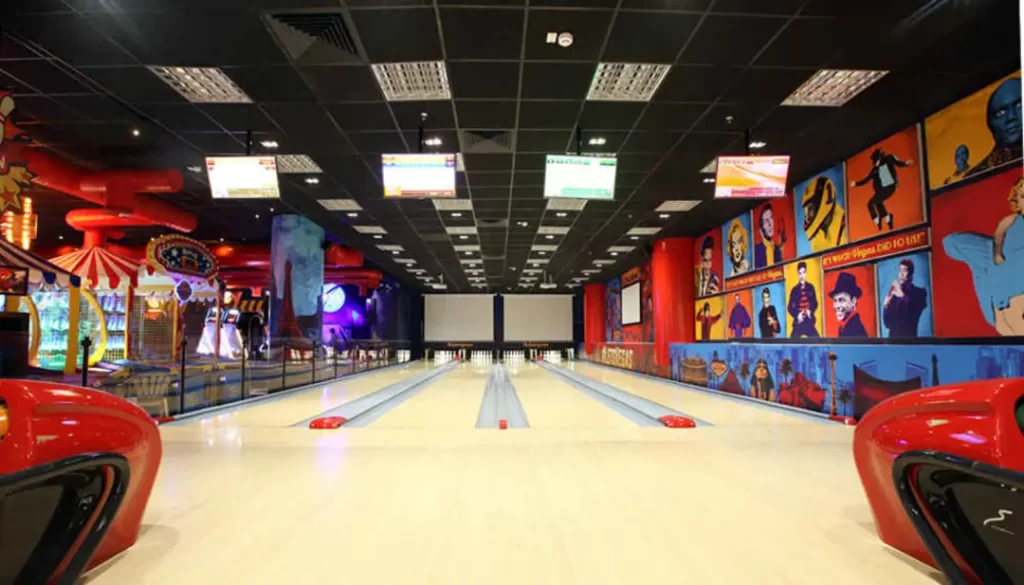 5. Chanda Momos
One simply cannot miss on the famous Chanda Momos if in Noida. It is one of the oldest and most famous places for Momos. This outlet is situated in Jaipuria Plaza, sector 26, Noida. They have the best of the momos in town and one simply can't miss their Garlic chutney which comes with all variety of Momos. Earlier a small shop, which only used to sell Momos has diversified itself and now has all kind of Chinese food from Chilly potato to Noodles to chilli chicken and so on. The shop opens on all days and the clients generally start coming around 4pm in the evening. It is very very famous among the college going students and one can find a lot of young crowds at the joint. Their food is simply mouth-watering and one cannot miss visiting them if in Noida.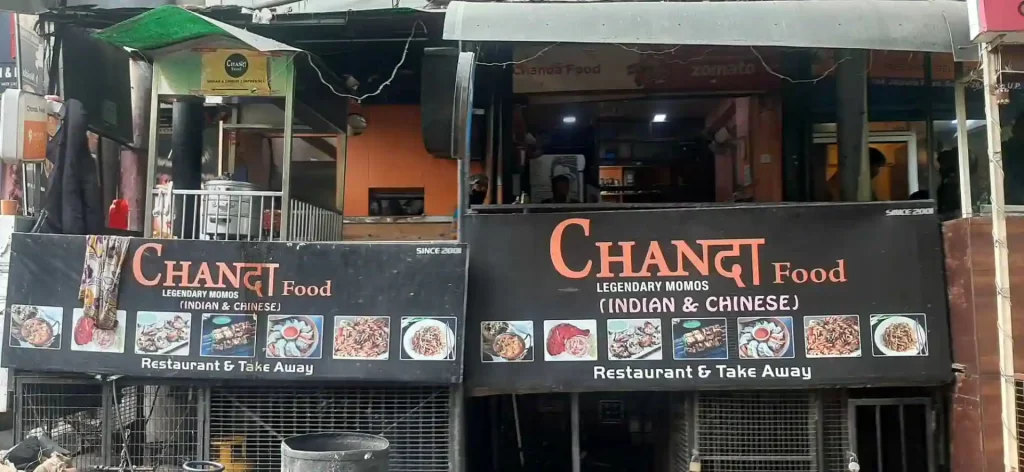 6. Okhla Bird Sanctuary
Okhla Bird Sanctuary (known as Okhla Sanctuary as well) is situated in NOIDA which is in Western part of Uttar Pradesh having adjoining borders with New Delhi. The sanctuary is approximately 4 square kilometres in the area. As the name suggested, this Bird Sanctuary is home to various Bird Species, various endangered Bird Species as well but over the years the species have reduced in the Bird Sanctuary. The sanctuary is absolutely neat and clean with a lot of greenery around it.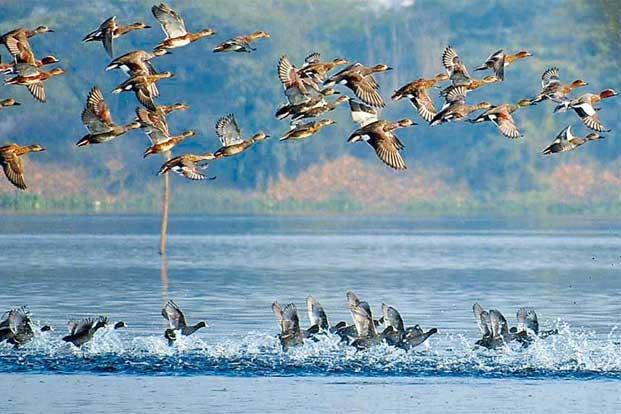 7. Surajpur Bird Sanctuary
There is one more Bird Sanctuary which is in Greater Noida (Surajpur Bird Sanctuary). This place is very green and covers a lot of area. The Best part of Surajpur Bird Sanctuary is that the entry is free of cost. So, one can easily walk into the building without worrying about paying the entrance fee. This sanctuary generally doesn't see a lot of footfall so it would be better to go in groups and the people you are connected to. Those who are visiting are suggested to wear the right kind of gear while exploring this place. Hope you have a great time exploring Noida.